A Tool That Will Help You Remove And Re-apply Caulk Quickly And Easily!

No Need To Call Caulking Services Anymore For Something That You Can Fix Yourself!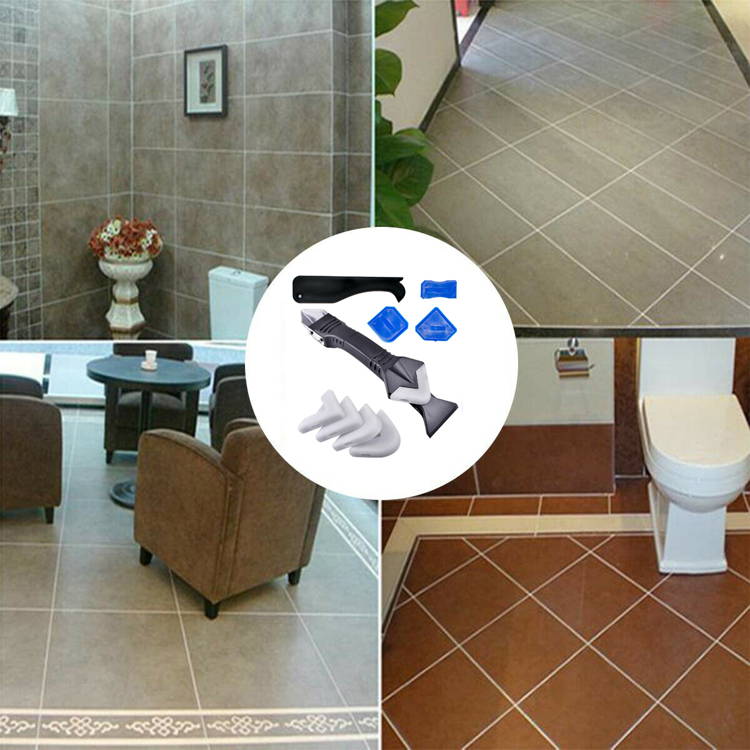 Caulking Tool Kit:

 

Include Multifunction caulking scrapers, silicone pads, different shapes sealant finishing tool, etc., This set of upgraded tools can help you repair the gap and clean the residual glue, Improve the Agglutinating Quality and the Aesthetic Sense of Surface. Which could help you caulk like a pro in seconds!
4 IN 1 Caulking Finishing Tool: This caulking tool can help you repair the gap and clean the residual glue, which is convenient and beautiful, Improve the agglutinating quality and the aesthetic sense of the Surface. Perfect for corners and seamless joint. Finish to most silicone jobs, any edge, corner, joint.
Replaceable 5 Silicone Pads: The Caulking Tools was designed with Non-slip push-pull button, replace the 5 silicone pads which you want( including 3R,6R,10R,13R,17R radius) easy to clean without wasting caulk; And they are reusable with a long lifetime.
Wide Application:

 

Works well with most types of sealant, silicone, resin, grout, and more. Ideal for use in showers, windows, siding, sinks, and tubs with latex, silicone, or acrylic caulk. The caulking tools can use for home, kitchen, bathroom, tank, window, sink joint, and so on.
Caulking finishing tool: These caulking tools specifically designed to make the tough task of caulk removal easy and fast without damaging surfaces. Can improve the agglutinating quality and the aesthetic sense of surface easily and quickly. You will happy that use these caulking tool kit instead did a professional looking job easily.
FREQUENTLY ASKED QUESTIONS:
Q: Where can i use your product?
A:   It can be used in doors, windows, kitchen, bathroom, tank, toilet, sink joint filling finishing..
Q: Can it be cleaned and reused, or do you have to throw it away after each job?
A: Very easy to clean with a damp cloth and reuse, reduce the waste of sealant, convenient and quick to use, saves money and time.
Q: Do you give any warranty for your products?
A: Because we believe the quality we provide our customers is the best, Your orders comes with a 1 year full money-back guarantee!